Interested in Doctor Dating? Read These before Going Further
Posted by
Doctor-Dating.com
|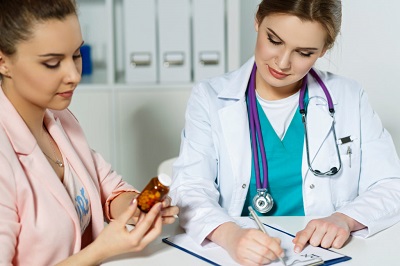 When it comes to doctor dating, you must be interested in understanding the life of the doctor. Presuming that you want to marry a doctor, or simply date them with the vision of quenching your curiosity, you will need to know how the relationship with a doctor work. The hospital life is not for everyone. There are some challenges that you need to overcome to make your relationship work.
Here are some comprehensive tips you could consider to get on the right track.
Be a flexible person
When it comes to the doctor dating site, you won't expect that your matches will be online all the time. Ones must be ready for the last minute cancellations due to their duties. Do not stick to the fixed routine since it won't work for both of you.
Avoid getting arguments
There is no good in arguing and debating with your matches. You must avoid it. Fighting for no reasons won't come out with the good results.
Have fun and be happy all the time
Being in a relationship with a doctor means that you might not be living a normal life as other couple. If you are ready with this, you also need to be ready to have fun and be happy even though you are alone. One of the greatest things to know is that even though you are alone, your doctor match is saving other lives.
Appreciate every moment
Most doctors are loyal to their partners simply because they value life more than others. They will always try to find the happiness in every moment they spend with you together. For instance, you can date in the park, shop together, dine in, or any other activities.
Be courteous when calling or texting
I am pretty much sure that most doctors will disclose such important information in the doctor dating sites they are using. They can be working on the field for all day long. That's why the last thing they want is to receive continuous calls or texts. Don't strike them with such massive messages. Instead, wait them to respond.
Always present when they need you
Not only in the doctor dating app, you will also want to be there when they are in need. A life of doctor is extremely stressful. There will be a lot of moments where you need to accompany them and support them.
After seeing the takeaways above, what do you think about dating a doctor? Would you proceed?
---
---